Atlas Presents Arts on the Horizon
One snowy winter morning, Mr. Gumdrop prepares for his annual holiday party! When an unexpected and curious mouse appears, Mr. Gumdrop's routine is thrown for a loop. Can these two wildly different characters work together to get the holiday preparations done in time? This nonverbal, imaginative production captures the magic of making new friends and sharing ideas to accomplish big goals.​
Written and Directed by Natalie Cutcher and Amanda Forstrom
Best for ages 2 – 5
All patrons age 1 and above must purchase a ticket to the performance.
Squeakers and Mr. Gumdrop is Helen Hayes Awards© Recommended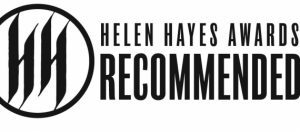 ABOUT ARTS FOR YOUNG AUDIENCES
The first theatre company in the country to focus solely on ages 2-5, Arts on the Horizon strives to present high-quality theatre for young audiences and their families at an affordable rate. We believe that the arts play an important role in the life of a child. Our 30-minute, interactive, nonverbal shows are performed by professional, adult actors.  Post-show activities, such as take-home craft projects related to themes in the show and meet-and-greet opportunities with the performers, extend the theater-going experience beyond the actual production.