We're the Art Beat of H Street
The Atlas Performing Arts Center is a non-profit performing arts venue in a historic theater. We're the cultural anchor of the H Street, Northeast community in Washington, DC. The Atlas fosters and presents stellar art in film, dance, music, theater, vocal and choral work, spoken word, and beyond.
The Atlas has four performance spaces and we often host free events in our lobby. We produce Atlas Presents performances and also rent our spaces to other artist groups so they can create their own productions. We support and partner with DC arts makers – our Arts Partners – including Capital City Symphony, Mosaic Theater Company of DC, Joy of Motion Dance Center, and Step Afrika!
The Atlas also leads in its arts education initiatives through our City at Peace youth development program and the Atlas' Stagecraft Training and Apprenticeship Program. In the winter each year, we produce our popular INTERSECTIONS Festival that hosts close to 400 artists and performing groups who entertain and engage thousands of patrons in a multi-week long celebration of the arts.
Our mission is to bring people together through the arts to expand the reach and strengthen the bonds of our community.  We provide shared space in a creative environment that inspires exceptional performances, events, and initiatives that enlighten, entertain, and reflect the best of the arts and our humanity.
As the catalyst for neighborhood growth and change, the Atlas continues to play a major role in the regional creative economy and is where the arts, culture, and connection happen on H Street.
Atlas Performing Arts Center
2022-2023 COVID Policy
Effective February 1, 2023
The Atlas Performing Arts Center is committed to ensuring the health and safety of our patrons, performers, and staff.
Please read the following policies and procedures to best protect everyone entering our theatre:
COVID policy effective February 1, 2023
Theatres across the greater Washington, DC area continue to unite to provide public safety for their audiences, artists, staff, and volunteers by requiring masks to be worn by all audience members while in performance spaces (i.e. watching the show). Masks may be optional in other areas of the building, including lobbies. The use of N95 masks is encouraged. We will still require masks during all performances, but will allow refreshments from the bar to be consumed in the venues. Masks may be removed briefly while actively eating or drinking, but should be placed back over both the mouth and nose otherwise.
MASKS – HEALTH AND SAFETY
Face masks are required at all times for all patrons, visitors, and staff regardless of vaccination status in all indoor spaces in the Atlas Performing Arts Center.
Mask may be briefly removed when actively eating or drinking in designated areas.
We are asking any patron who is feeling ill to please stay home and utilize our many ticket exchange options. Our staff and volunteers are expected to do the same.
Performance ticket holders who do not comply with these policies will not be admitted.
CLEANING PROTOCOLS
We are disinfecting door handles, counters, and all shared surfaces prior to, during, and thoroughly after every performance.
Hand sanitizer stations are available throughout the building.
The following updates to the HVAC system have been made at the Atlas Performing Arts Center:
Updated A/C system with MERV13 filters and Ion Purifiers
Air circulates throughout the building 7 times per hour
TICKETS
For a touchless experience, we are issuing electronic (print-at-home and mobile) tickets. 
Check this page regularly for the most up-to-date information. To learn more about the participating theatres and their policies, please visit TheatreWashington.org. Theatre Washington, the area's alliance of theatre organizations, theatre-makers, and theatre supporters, will serve as a hub of information for participating venues and their vaccination requirement policies.
A LONG HISTORY ON H STREET
Originally built in 1938, the Atlas was one of four movie theaters in Washington, D.C. For 30 years, the iconic movie house was a second home for film lovers throughout the H Street Corridor. From film noir to classic buddy comedies, the Atlas Theater was a host for the magic of Hollywood for all DC residents.
But in 1968, everything changed for everyone in America. Riots ensued following the assassination of Martin Luther King, Jr. and the Atlas, as well as thousands of homes and businesses were destroyed.  For decades, the H Street Corridor was a dark and silent reminder of a once-vibrant H Street.
From 1968 to 2001, only the iconic art deco Atlas sign remained visible from the street. The building was empty for 33 years.
In 2001, Jane Lang, a philanthropist and lawyer, began discussing the renovation of the Atlas with its neighbors to determine the best possible use for the space. The group decided that the theater and several storefronts would become a community-based performing arts venue that would serve the blighted community. Spurred by Lang's vision, the Washington, DC government adopted a plan in 2003 to rebuild the H Street, NE corridor and identified the Atlas as a cornerstone of revitalization.
The Atlas fully re-opened in 2006 as a 59,000 square-foot performing arts center with four performance spaces, dance studios, offices, back-of-house facilities and an expansive lobby with a café. The Atlas is on the National Register of Historic Places and was the proud recipient of the 2012 Mayor's Arts Award for Excellence in Service to the Arts.
Our Mission
The Atlas is a creative space for artists and audiences to explore the ideas and issues of our time.
We nurture an equitable home for artists representing our diverse community.
We leverage partnerships and programs that reflect the best of the arts and our humanity.
Our Vision
The Atlas inspires a passion for the arts in all to create a dynamic community energized by artistic and human diversity.
Our Beliefs
We believe the arts are essential to an innovative, diverse, inclusive, and just society.
A professional venue is critical to the success of performing artists, arts organizations, and their artistic missions.
The Atlas Performing Arts Center is a collaborative environment advancing art that explores the ideas and issues of our time.
Organizational Values
Inclusion
We nurture an accessible, inclusive environment to produce and present art and foster opportunities to engage diverse audiences in meaningful ways.
Collaboration
We believe people and communities thrive when we support, honor, and encourage one another.
Creativity and Innovation
We are committed to promoting a culture that encourages and celebrates creativity, innovation, and positive growth, and change.
Leadership
We aim to model respect, courage, integrity, responsibility, and understanding.
Community Standards
"The Atlas is a creative space for artists and audiences to explore the ideas and issues of our time. We nurture an equitable home for artists representing our diverse community. We leverage partnerships and programs that reflect the best of the arts and our humanity."
We at the Atlas invite you to our space and ask that you join us in following these values that we encourage staff, volunteers, patrons, and artists to follow to make a safe and inviting environment for all.
"The Atlas inspires a passion for the arts in all to create a dynamic community energized by artistic and human diversity."
At the Atlas: Standards
• All are welcome here.
• We ask that everyone treat each other with respect.
• We ask you to confront your own biases to make a welcoming space for everyone.
• We ask that you embrace the arts with an open mind: Art reflects humanity, and all stories are important.
• We will not tolerate discriminatory speech towards anyone.
• We will not tolerate mental, physical, verbal, sexual, or emotional abuse.
• We will not tolerate poor treatment of staff in their efforts to provide assistance to all.
• We will not tolerate damage to our facilities or spaces.
* If you witness or experience any behavior that is not tolerated at the Atlas, please inform a staff member immediately.*
Thank you for being a part of our Atlas Community!
It's not just a marquee – it's a movement
What started out as positive messages on our marquee to the community during the closure due to COVID-19 turned into a support campaign for the Black Lives Matter movement. Below is a word from our Executive Director, Doug Yeuell regarding that support with regularly updated images of our ongoing #MarqueeMessages.
May 2020
Dear Patrons,
The Atlas Performing Arts Center together with our Board and staff are deeply saddened by the death of George Floyd, and other victims targeted by racially motivated violence such as Breonna Taylor and Ahmaud Arbery. We unequivocally condemn racism. We grieve for the victims' families and all those suffering.  Our hearts are heavy.  But where there is anger, fear, and frustration, there is also hope, and most importantly there is strength.  We stand together with the Black Lives Matter Movement.  The stems of social injustice brought on by systems of oppression such as racism have deep roots in our society.  The propagation and embrace of white privilege have shaped our ways of being for centuries and is a hard reality to overcome – but we shall overcome.
At the Atlas Performing Arts Center we curate, produce, and present art that has impact.  We support art that informs, educates, inspires, enlightens, and can even heal.  The magic of art is that it can create a space for conversation.  Through conversation, we can find understanding.  Through understanding, we can find common ground. When we stand together, we can find peace.  Art can make that happen.  We here at the Atlas are steadfast in our resolve to use our art for the greater social good.  Performances by our Resident Arts Partners, our annual Intersections Festival, and our City at Peace art and social justice youth development program all combine to make the Atlas a safe space for humanity, civility, education, and empowerment. But we can do more. We are listening to you and are committed to amplifying black voices and socially conscious art. If you wish to connect with us regarding our efforts to build inclusivity please don't hesitate to contact us at info@atlasarts.org.
In solidarity,
Douglas Yeuell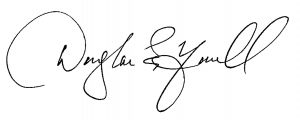 Executive Director of the
Atlas Performing Arts Center
Atlas District "Allery"
DC's Department of Public Works and Commission on the Arts and Humanities are celebrating 15 years of arts initiative MuralsDC with 15 new frescos around the city, including 10 murals painted in an alley on H Street. Located between H Street Country Club and the Atlas Performing Arts Center, the collection of artwork features nods to DC statehood, pandas, and colorful musical instruments.
Artist(s): Candice Taylor, Shani Shih, Tracy Stum, Julio Valdez, Chelsea Ritter-Soronen, Daniel Barojas
DC 51 Murals
The DC Mayor's Office and Murals DC selected the Atlas as one of 51 new mural sites as part of the DC Statehood initiative. Five local muralists, César Maxit, Dr.RickaMortis, Jah-One, Jay Hudson, and Lisa Marie Thalhammer, created eight unique murals representing motifs ranging from statehood, social justice, racial equity, love, LGBTQ awareness, harmony, community, D.C. history, and culture. For more information about artists and other MuralsDC51 locations visit muralsdcproject.com.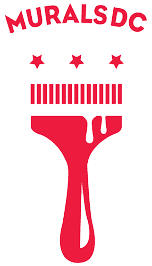 Seize Photography Collaboration
Want to get great photos at the murals? Check out the Seize photo pass which allows you to get a personal photographer for all your adventures.

MURAL NEWS + REVIEWS
Washingtonian reports on Allery
WUSA9 reports on #MuralsDC51 (video).
DCist reports on #MuralsDC51 and we're a featured story.
WAMU reports on #MuralsDC51 and we're a featured story.
The Washington Post reports our new alley murals as part of the MuralsDC51 art movement.
WJLA reports on the 51 new murals in DC and features our new alley murals.
The DC Mayor's Office and MuralsDC designate 51 mural sites and the Atlas is one of them.