Written and performed by Psalmayene 24, a preeminent voice in hip hop theater and Mosaic's Andrew W. Mellon playwright-in-residence, this joyfully energetic coming of age story takes viewers from Park Slope, Brooklyn to Washington, DC, on a journey through Psalm's adolescence and major life milestones which are often accentuated by the absence of his father, Mapel. Through a series of letters, both real and imagined, we explore the power of the written word to connect us with our loved ones, our past and our future.
Inventive, auteur director Natsu Onoda Power, "a motivational dynamo" who often enchants audiences with wonderful works of technical magic, will create "an island in a river of memories" through the use of live video projection and inventive prop design. Accenting this "solo show in poetry" are the percussive stylings of Jabari Exum, a Peabody Institute alum and the drummer and movement coach on Marvel's Black Panther films whose music adds a depth and richness to this world premiere production.
Content Transparency: This production contains discussions and depictions of sex and grief, as well as instances of racism and racist language. If it were a movie, we would rate it PG-13.
A streaming video of this production will be available for viewing beginning February 2nd. Tickets are available here.
Sponsors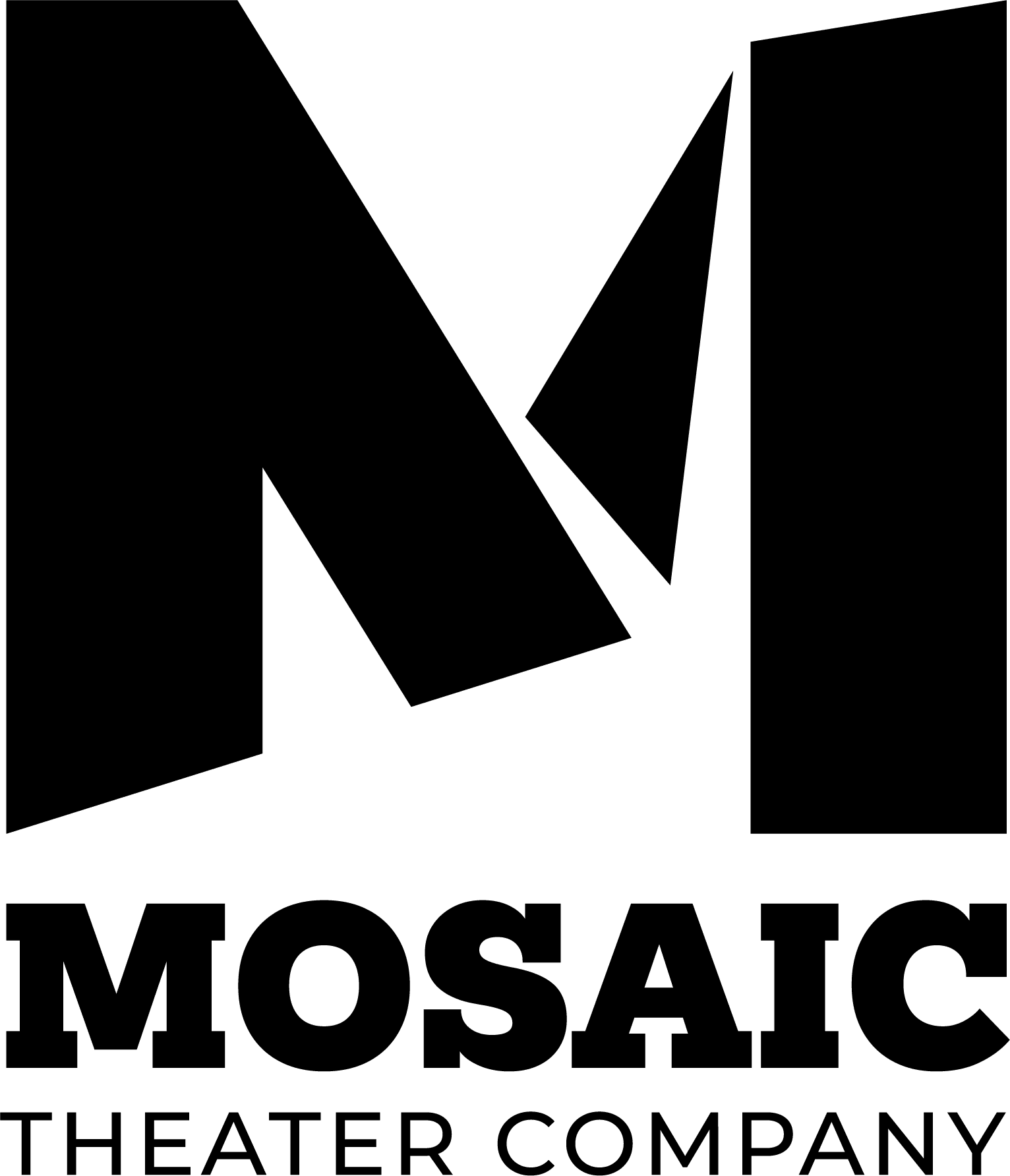 Mosaic Theater Company of DC
Committed to making theater inclusive, Mosaic brings a mix of communities together to encounter our shared humanity on stage, interrogating our intertwined histories and grappling with many of the pressing social and political issues of our time.