East City Bookshop and Atlas Performing Arts Center present humorist and playwright R. Eric Thomas with his debut book
Here for It
, a heartfelt and hilarious memoir-in-essays. Event includes a book signing hosted in our lobby by East City Bookshop with the author. 
Author talk facilitated by renowned Pop Culture Writer from the Washington Post, Elahe Izadi.
About Here for It:
Eric Thomas didn't know he was different until the world told him so. Everywhere he went—whether it was his rich, mostly white, suburban high school, his conservative black church, or his Ivy League college in a big city—he found himself on the outside looking in.
In essays by turns hysterical and heartfelt, Eric redefines what it means to be an "other" through the lens of his own life experience. He explores the two worlds of his childhood: the barren urban landscape where his parents' house was an anomalous bright spot, and the verdant school they sent him to in white suburbia. He writes about struggling to reconcile his Christian identity with his sexuality, about the exhaustion of code-switching in college, accidentally getting famous on the internet (for the wrong reason), and the surreal experience of covering the 2016 election as well as the seismic change that came thereafter. Ultimately, Eric seeks the answer to the ever more relevant question: Is the future worth it? Why do we bother when everything seems to be getting worse? As the world continues to shift in unpredictable ways, Eric finds the answers to these questions by re-envisioning what "normal" means, and in the powerful alchemy that occurs when you at last place yourself at the center of your own story.
For fans of Samantha Irby, Michael Arcenaux, and David Sedaris, 
Here for It
will resonate deeply and joyfully with everyone who has ever felt pushed to the margins, struggled with self-acceptance, or wished to shine more brightly in a dark world. Stay here for it—the future may surprise you.
R. Eric Thomas
(he/him/his) is a senior staff writer at
Elle
online where he has written the daily pop culture and politics humor column "Eric Reads the News" since 2016. He's also been published by
The New York Times
, among many other publications. As a playwright, his work has been seen on stages around the country; he won the Barrymore Award and the Dramatists Guild Lanford Wilson Award and was a finalist for the Steinberg/American Theater Critics Association New Play Award. Off the page, he is the long-running host of The Moth StorySlams in Washington, D.C., and Philadelphia. He lives in Baltimore with his extraordinary husband, the Reverend David Norse Thomas, and an out-of-control collection of succulents, candles, and tote bags.
Here for It
is his first book.
OUR STORY
ABOUT EAST CITY BOOKSHOP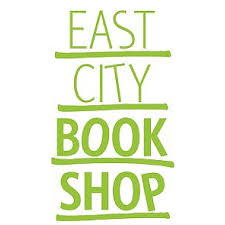 Since our opening on April 30, 2016, East City Bookshop has become a gathering place for book lovers of all ages. It's a place to talk about books and ideas, to learn something new, or to revisit something you once knew well. By offering author events, book clubs, other community events, we want to connect you with the books and ideas you want and need…and some that maybe you didn't even know you wanted and needed.
We also have a selection of toys, gifts, art supplies, and bookish items that we think would make a special treat for yourself or for someone you like a whole lot.
Our mission is to provide friendly and warm service, community-oriented events, and support for the literary arts at every reading level.
Sponsors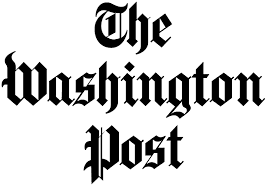 The Washington Post
How we partner: Atlas is proud to have The Washington Post as the Founding Media Sponsor of the Annual Intersections Festival