Christopher Prince is a multi-talented native Washingtonian.  In addition to being a published poet, Chris is an accomplished writer, actor, and vocalist who has sung at numerous jazz venues, festivals, and concert halls including the legendary Blues Alley, DC Space, and The Kennedy Center for the Performing Arts.  As a member of the vocal quartet "The Four of Us," he toured the South of France and served as a cultural ambassador representing Washington DC at the San Remo Jazz Festival in San Remo, Italy. He also performed with instrumentalist and composer Wayson R. Jones as a member of "Nightskin", a groundbreaking duo that created original, lyrically rich, neo-soul before the genre took hold in the mainstream.    
Chris is presently accompanied by Fred Green on piano, Rudy Spruill on bass, and Roderick Johnson on drums – exploring music stemming from the Great American Songbook as well as contemporary jazz and original material.
With his assortment of artistic achievements, combined with a concern for social justice which is evident in his work, Chris can rightfully being described as an artist activist who, in his words "tries to explore the misconceptions that attempt to leave us vulnerable to manipulation through humor, social commentary, poetry, and narratives."  Chris's theatrical performances are best described as a non-linear mixture of music, poetry, and character driven monologues. There are many layers to this artist and it is a distinct treat to watch them unfold.
Sponsors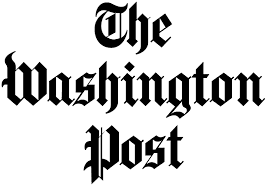 The Washington Post
How we partner: Atlas is proud to have The Washington Post as the Founding Media Sponsor of the Annual Intersections Festival