Your Sponsorship Supports
Arts
Atlas programming in theatre, dance, and music is unlike anywhere else in DC.  The Atlas provides adventurous and thought-provoking events at affordable prices. Diverse and multi-cultural performances embrace local talent, bring new artists to the city, and build the Atlas' reputation as "the place" for innovative world-class artists.
Artistic Community
The Atlas provides professional, affordable performance space and a supportive environment for artists, including:
· Visibility for new projects
· Services in production, box office, marketing, and performance and rehearsal space
· Support through mentorship, arts management, artistic feedback, collaboration, partnership, videography, and photography.
Near Northeast Community
The Atlas is a cultural and economic anchor on H Street and the catalyst for the tremendous revitalization underway. The Atlas was created as a community based performing arts center dedicated to the cultural well-being of its neighbors on H Street, the District of Columbia at large, and beyond. It is a dynamic attraction for families, neighbors, and performing arts fans.  The Atlas, together with its network of partnerships provides free and reduced cost arts programming and services for the community valued at over 1.8 million dollars each year.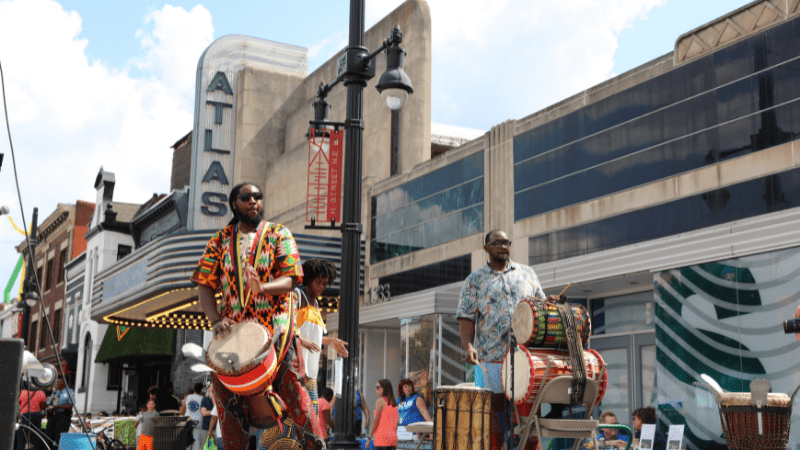 Co-Chairs
Nick Giannotti
Meghan Britt
Brian Edge
Josephine Hill
Philip Holmes
Eric Jaffe
Pascale-Emmanuelle Nouama
Skye Perryman
Donna Rattley-Washington
Douglas Yeuell
Albert Wu