One in Two by Donja R. Love
Directed by Raymond O. Caldwell
Three Black queer men sit in an ethereal waiting room inviting audiences to join them in a whimsical theatrical experiment that is equal parts harrowing, hilarious, and hopeful. Inspired by his own HIV diagnosis and the resilience of the LGBTQ+ community, award-winning playwright Donja R. Love shines an honest light on the people behind the statistics in this "defiantly life-embracing" (The New York Times) new play.
Open Captioned: 6/16 @ 3PM, 6/18 @ 3PM, 6/24 @ 3PM, 6/24 @ 8PM
ASL Post Show: 6/18 @ 3PM
In the spirit of welcome, Mosaic is proud to remove financial barriers to our work by offering a lower cost option via the "Economy" ticket. Please choose the ticket pricing option which best suits your financial capability. If you are able to pay the full amount for a ticket the financial support is deeply needed and appreciated.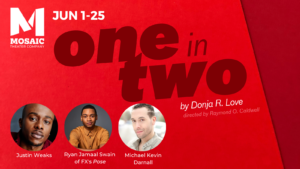 Sponsors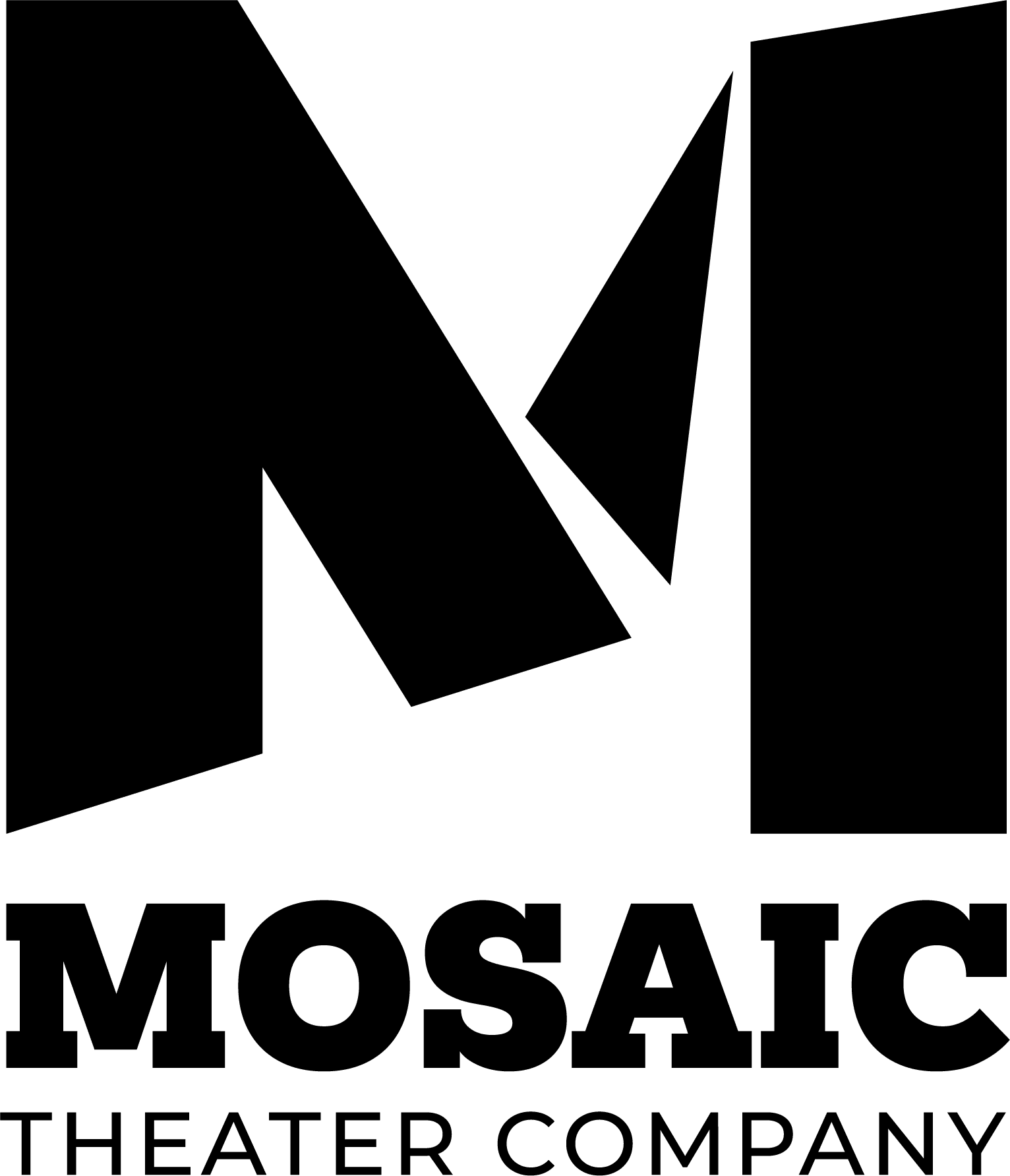 Mosaic Theater Company of DC
Committed to making theater inclusive, Mosaic brings a mix of communities together to encounter our shared humanity on stage, interrogating our intertwined histories and grappling with many of the pressing social and political issues of our time.