Pankrác '45
Written by Czech playwright Martina Kinská
Translated by Barbara Day
Expats Theatre presents a virtual DOKUDRAMA based on the play "Pankrác ' 45" by Martina Kinská, including rehearsal footage, filmed monologues, filmed interviews with the cast about the play and their roles and archival material to provide context and historical background. "Pankrác ' 45" will have a full production at Atlas Performing Arts Center this coming fall.
It's 1945 in Prague, a short period of liberation euphoria is soon followed by a turbulent time of revenge and retribution. Nazis and traitors are prosecuted, and public executions happen daily. Sharing one prison cell awaiting their trial are 5 women accused of Nazi collaboration. None knows how long they will be there, or if they will ever see the outside world alive. They don't know whether their meeting is entirely coincidental. They don't know who is truly guilty, nor know of their crime. Each of them has to testify knowing the gallows are waiting. The play is a gut-wrenching story of human relationships asking questions about guilt, revenge, betrayal, trust, and survival.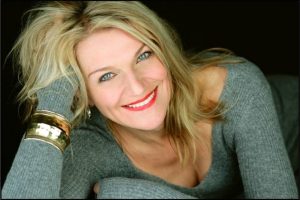 Karin Rosnizeck (Adina)
Selected theatre credits: 1984, Fear Eats the Soul, Salomé, The Marriage of Maria Braun (Scena Theatre), Tamora in Titus Andronicus (CSC), Mack, Beth (Keegan Theatre), Phaeton (Taffety Punk), FUR, Virus Attacks Heart (Venus Theatre), Kabarett – Cabaret (In-Series) Lulu, Gnädiges Fraulein (WSC Avant Bard),
The Sculptress (BPF),4:48Psychosis, The Ice Child (Factory 449), Nautical Yards, Shape, Trust Me (force/collision). karinonstage.com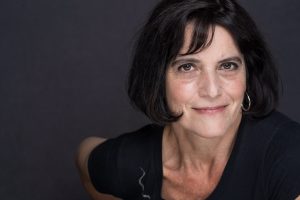 Lisa Hodsoll (Julča)
Lisa is thrilled to be working with Expats Theater.  Theater credits include – NEW YORK: Laura Bush Killed A Guy (The Klunch) – D.C. run, Helen Hayes nomination for Best Lead Actress.  LOCAL: The Wonderful World of Dissocia (Theater Alliance) Helen Hayes Nomination Best Supporting Actress, Edgar and Annabelle (Studio Theatre), and The Intelligent Homosexual's Guide … (Theater J) OTHER: A Fool's Paradise (Valiant Flea) at the Edinburgh Fringe Festival, and Medea's Got Some Issues in Chicago (Chicago Theater Sweatshop) and D.C. (No Rules Theatre) TV/FILM: recent appearance on Chicago Med.
Stacy Whittle (Lída)
Stacy is delighted to be working with Expats Theater. She has appeared in award-winning plays in DC, Ireland, Bahrain, and California including The Dead, Submission, 4:48 Psychosis, Black Comedy, Blythe Spirit, No Sex Please, We're British, and Benefactors to name a few. She has also co-produced and acted in Eyes of the Roshi (available on Amazon) as well as Hamnet, which will be staged in 2022.
Sara Barker (Hana)
Sara is delighted to be working with Expats Theatre. Theatre credits include – NEW YORK: Lear DeBessonet's devised Death Might Be Your Santa Claus, and Josh Fox's devised Limitless Joy. LOCAL: Suddenly Last Summer, King Lear, Emilie, Orlando, Othello, Mary Stuart (Avant Bard), A Maze, This Storm is What We Call Progress (Rorschach), 4.48 Psychosis (Factory 449), The Importance of Being Earnest (Scena), and The Cherry Orchard (Faction of Fools). sarabarker.com
Aniko Olah (Nová)
Aniko is very happy to make her first appearance with ExPats Theatre. Aniko worked with numerous local theater companies over the years including Scena Theater, Spooky Action Theatre, Theater Alliance, Adventure Theatre. She is an Improviser as well, trained and performed with the Upright Citizen Brigade in New York. A proud graduate of The National Conservatory of Dramatic Arts. She is looking forward to working with this amazingly talented cast and crew.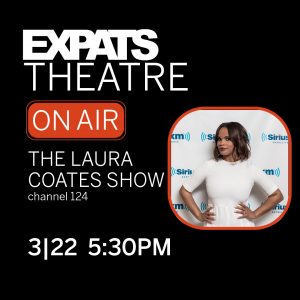 The ExPat's interview on the Laura Coates Show will be available on this page on Wednesday, March 24, 2021.