Where the Art World and Real World Intersect
The Atlas INTERSECTIONS Festival is a performing arts festival that presents work that impacts our society, culture, and world by informing, inspiring, educating, and entertaining. INTERSECTIONS is about presenting excellent art that inspires a connected community, engaged artists and audiences alike, and creates a vibrant neighborhood, city, and world. We are interested in unique perspectives and art that connects us to the many facets of our humanity.
The 11th Annual Intersections Festival took place February 23 – March 1, 2020, and received thousands of patrons, presenting hundreds of artists. Dozens of free Cafe Concerts sponsored by The Washington Post provided free entertainment to thousands of people throughout the region. See photos from the 2020 Festival here. 
It is the hope of the Atlas to continue producing the largest interdisciplinary performing arts festival in the District – in the future.
INTERSECTIONS Festival
2020 Artists:
An Evening with Laura Coates
Festival Artists:
Andrew Earle Simpson
Atlas' City at Peace Youth Social Justice & Arts Program
Anna Mwalagho
Ayesis Clay
Balance Campaign
Brenda Hayes
Ben Buergel
Building Better People Company
Capital City Symphony
Capitol Movement Project
Capitol Tap and District Tap
Christopher Prince
Coalition for African Americans in the Performing Arts
Dance Institute of Washington
Dancin' Unlimited
Deidre Staples
Dissonance Dance Theatre
Dominic Anthony Green
Elements Dance Company
Elizabeth McCain
Eric Ljung
Erick Acun
a
Flo Anito
Furia Flamenca Dance Company
Gabriel Mata Movements
Glade Dance Collective
Gin Dance Company
Gold Sounds Music
Heidi Martin
Imagination Stage
Jane Franklin Dance
Jayamangala
James Fernando Music
Jess Hoverson & Mariah Lopez
KNS Dance
Love in the Time of Climate Change
Marie McNair, Truly Bennett, Kyoko Fujimoto, Rebecca Lallande
Marjuan Canady
Misto di Voci Ensemble
Motion X Dance DC
Not What You Think
Parallel Intersections
Polymath Performance Project
SAPAN Institute
Silk Road Dance Company
TaThoi
The Village Dance Project
Therese Gahl & Elizabeth Gahl
TVAMEVA with Neha Misra
Arena Stage's Voices of Now
The Washington & Lee University Singers
Washington Improv Theater
Founding media sponsor
REVIEWS
Teen Vogue reviews "Love in the Time of Climate Change," Intersections 2020
Browngirl Magazine reviews "Love in the Time of Climate Change," Intersections 2020
DC Dance Journalism Project reviews Gabriel Mata Movement, Intersections 2020
DC Dance Journalism Project reviews Silk Road Dance Company, Intersections 2020
DC Dance Journalism Project reviews Gin Dance Company, Intersections 2020
DC Dance Journalism Project reviews Dissonance Dance Theatre, Intersections 2020
DC Dance Journalism Project reviews The Village Dance Project, Intersections 2020
DC Dance Journalism Project reviews Motion X Dance, Intersections 2020
Metro Weekly interviews Dissonance Dance's Shawn Short, Intersections 2020
The Washington Post returns as the founding media sponsor, Intersections 2020
Major Funding Provided By:
The Howard and Geraldine Polinger Foundation
Eugene M. Lang Foundation
Jane Lang
The DC Commission on the Arts and Humanities
The Capitol Hill Community Foundation
The Jeanne Phil Meg Team / Compass
MRP Realty – Jim Murphy
Rick Hausler, Mike Blum & Jamie Shor, Insight Property Group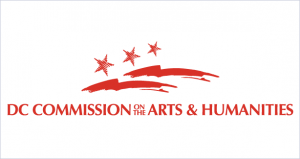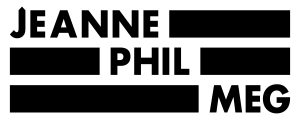 Founding Media Sponsor: