Join local award-winning jazz pianist and vocalist, Mark G. Meadows, as he creates a unifying sound with his band, The Movement. The son of a gospel and jazz vocalist, Meadows combines jazz, R&B, hip-hop, funk, and gospel into a harmonic blend that is fresh and exciting. With a velvet voice and endlessly debonair stage manner, Meadows is a true showman. In this performance, the recent music director of Signature Theatre's "Ain't Misbehavin'" and star of "Jelly's Last Jam", Meadows will connect the old with the new as he sprinkles in some of his originals and arrangements alongside timeless hits from Dizzy Gillespie, to Stevie Wonder, to Steely Dan.  
ABOUT THE ARTIST
Acclaimed jazz composer, pianist, vocalist, collaborator, recording artist, teacher, actor, & music director, Mark G. Meadows is a man on a mission: to create a unifying sound that breaks through social barriers. There's something for everyone in his music, which harmonizes pop, gospel, R&B, hip hop, funk, and jazz. With his lyrics, suffused with meaning, and his velvet voice, Meadows cuts through the noise to speak to all. Debonair on the stage, he is also an entertainer of the highest caliber.
The son of a gospel and jazz vocalist, Meadows—who released his third studio album, To The People, in 2016—began his musical odyssey at the age of three with the gift of a toy keyboard. At age five, he started formal piano lessons under the tutelage of renowned Russian classical pianist and pedagogue Rosalie LeVant. Then, at age 13, he expanded his training to include jazz piano with the equally renowned Julie Bonk. Meadows's formative years were short, beginning to draw attention for his artistry while still a teenager. DownBeat magazine twice awarded Meadows honors for his work, first in 2007, dubbing his song Groovalicious "2nd Best Pop Rock Composition in North America." In 2008, Downbeat named his performance of In The Groove "Best Pop Rock Solo in North America." After graduating from the famed Booker T. Washington High School for the Performing and Visual Arts in Dallas, Meadows went on to earn two bachelor's degrees in psychology and jazz piano from Johns Hopkins University. Afterward, he decided to focus on music for the first time and went on to earn a Graduate Performance Diploma in jazz piano from the prestigious Peabody Conservatory in Baltimore. Increasingly in demand around the globe, Meadows has performed alongside world-renowned artists, including Bobby McFerrin, Kendrick Lamar, Renee Fleming, Nicholas Payton, Kurt Elling, and Warren Wolf. He has headlined at premier venues, including Jazz at Lincoln Center and Smalls Jazz Club in NYC, Blues Alley, Bohemian Caverns, The Warner Theatre and The John F. Kennedy Center for the Performing Arts in Washington, D.C.; and the Music Center at Strathmore in North Bethesda, MD.
Meadows is also an adjunct instructor at Shenandoah Conservatory and at the Duke Ellington School of the Arts in Washington, D.C., where he directs and arranges for the Mellow Tones, a student jazz vocal ensemble featured on To The People. Meadows and the Mellow Tones in 2016 opened up for Kendrick Lamar and the National Symphony Orchestra at the Kennedy Center and also opened for acclaimed jazz musician Kurt Elling at The Hamilton Live.
In August 2016, Meadows made his acting debut as the titular role in the Washington, D.C., premiere of the hit Broadway musical Jelly's Last Jam at the Signature Theatre. In 2018, Meadows performed, acted, and music directed Signature Theatre's 2-week sold-out run of HittsvileUSA – Motown Cabaret and Creative Cauldron's Lady Day at Emerson's Bar and Grill.  When his demanding schedule allows, Mark continues to tour with his group, Mark G. Meadows & The Movement. Mark uses his artistry to bring forth a positive message of love, joy, and hope to his audiences.
Support for this performance provided by:
The Share Fund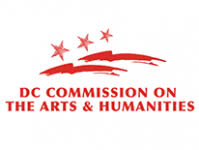 Getting Here
The Paul Sprenger Theatre
1333 H Street NE
Washington, DC 20002
Directions
Parking is limited around the theater. Please use ride shares or public transportation like the free DC Street Car.
1333 H Street NE Washington
1333 H Street NE Washington, DC 20002