Artspace Activation installation is presented in partnership with Cultural DC. 
Linny Giffin's, The Immersive Quilt, will be on display throughout the festival. 
Artist Statement: "Quilting has long been a tradition of recycling remnants and creating something new that's both practical and beautiful. Since the beginning of time, humans have been inventing and creating artfully out of necessity and because we are naturally creative beings. That sense of exploration in craft that has been passed down from generation to generation is such a beautiful example of the intersection of art and reality. I wanted to create work inspired by the craft of quilting in such a way that transforms a space so that people could feel physically immersed in art."
Giffin is a multidisciplinary artist known for creating large scale installation art, textiles, larger than life weavings and soft sculptures. Her feminine, eclectic aesthetic reflects her intuitive, open minded nature. She loves connecting with new clients and helping tell their story visually. She was featured as a woman to watch in Washingtonian Magazine's Most Powerful Women in Washington in 2017 and co-founded The Lemon Collective, a hub for DC's creative and curious in 2015.
linnyinc.com
Sponsors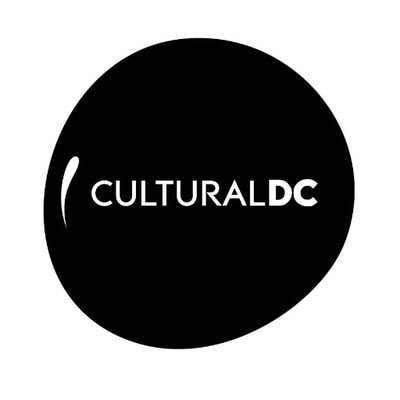 CulturalDC
How we partner:
CulturalDC is a programming partner for this year's Intersections Festival, curating the ArtsActivation experience in our lobby.