(1924) Featuring silent film era comedian Harold Lloyd, this comedy features a shy  Poor Boy (Harold Lloyd), a tailor's apprentice who dreams of becoming an author. The shy Poor Boy lives vicariously through his character, a "dashing man of the world", who can woo women over in his book
,  "The Secret of Making Love" .
He falls for a Rich Girl (Jobyna Rolston) and the tale of the budding romance ensues.
Presented with live accompaniment by Andrew Earle Simpson.
Artist biography:
Andrew Earle Simpson is an acclaimed composer, pianist, organist, and conductor who seeks organic connections between music and other disciplines. A composer of opera, silent film, orchestral, chamber, choral, dance, and vocal music, his musical works make multi-faceted, intimate connections with literature, visual art, and film, reflecting his own interest in linking music with the wider world, an approach which he calls "humanistic music." As one of America's foremost silent film musicians, Simpson specializes in silent film accompaniment and has performed and conducted his solo, chamber, and orchestral film scores across the United States, Europe, and South America. He is Resident Film Accompanist at the National Gallery of Art and regularly featured accompanist at the Library of Congress' Mt. Pony Theater in Culpeper, VA. Simpson's chamber, choral, and silent film music has been recorded on Naxos, Albany, Fleur de Son Classics, Capstone, Athena, and other labels. His silent film scores have been broadcast on the Turner Classic Movies Channel, and many of his silent film piano and chamber scores are available on DVD through Kino-Lorber, Flicker Alley, Olive Films, and All Day Entertainment. Andrew Simpson is Ordinary (Full) Professor of Music at the Benjamin T. Rome School of Music of The Catholic University of America in Washington, DC. For more information, works lists, and recordings, visit www.andrewesimpson.com
Support for this performance provided by:
The Share Fund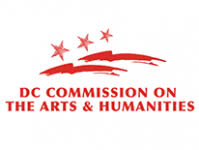 Getting Here
Lab Theatre II
1333 H Street NE
Washington, DC 20002
Directions
Parking is limited around the theater. Please use ride shares or public transportation like the free DC Street Car.
1333 H Street NE Washington
1333 H Street NE Washington, DC 20002