Musicians like to talk about love, and in jazz it's no exception. Whether your favorite artists play music with text or just instrumentals, chances are you've heard them express their thoughts on that all-encompassing human emotion. And more often than not, those thoughts are expressed simply: "Listen to me" and its corollary, "I love you."
Marquis Hill's latest project, Love Tape, seems to say: "Listen to us. We love each other. Above all, we love ourselves." It's love as affirmation, and as a kind of collective strength.
The musical tracks — R&B grooves with Hill's lyrical trumpet improvisations woven throughout — buoy the sampled voices of Black women, speaking in interviews and lectures. Hill's characteristic "velvet hammer" sound, capable of conveying force, sensitivity and intelligence with a single note, is present throughout.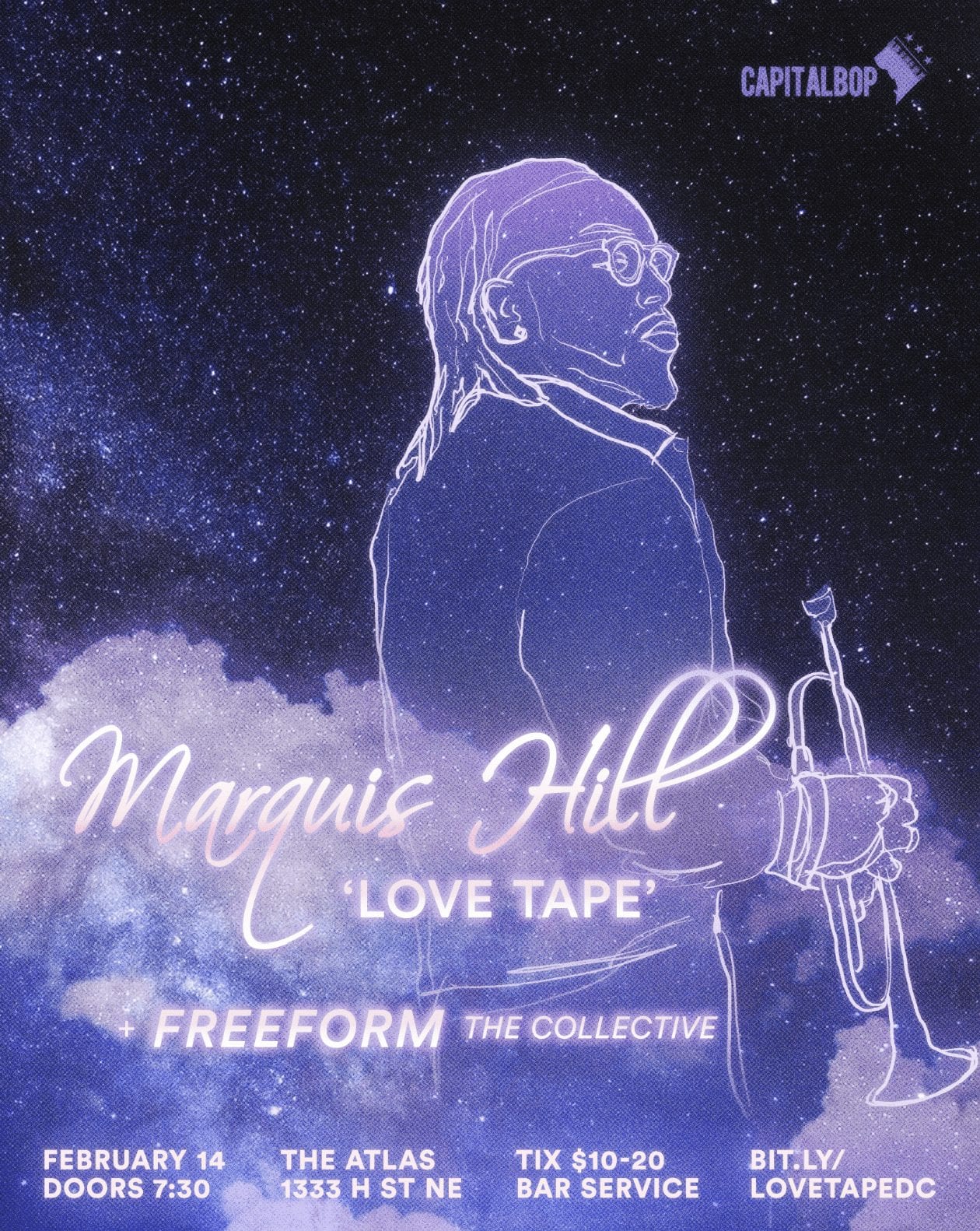 In a special Valentine's Day concert, CapitalBop is pleased to present a live performance of Love Tape, featuring Hill's all-star touring band: bassist Junius Paul, pianist/keyboardist Jahari Stampley, drummer Makaya McCraven and vocalist (and D.C. native) Christie Dashiell. It's on, at 8:30 p.m. on Feb. 14, at the Atlas on H Street. There will be a special opening set by Freeform: The Collective, one of U Street's hottest live groups.