Stagecraft Training (ASTAP)
Skill Building That Is Life Changing
The Atlas Stagecraft Training and Apprenticeship Program (ASTAP) provides entry-level vocational training and work experience for technical theater and stagecraft personnel in the performing arts and event production industries. Training and apprenticeships are held at the Atlas Performing Arts Center, though occasionally some class sessions are held at alternate locations.
More information coming soon!
To register for the program, please fill out our form.
Register for ASTAP
Apply for a scholarship
Program Results:
Graduates of the program master basic entry-level skills and position themselves as employable candidates in the dynamic metro DC theater tech market.  Through our extensive partnership and theater network, ASTAP graduates have secured employment at the Atlas Performing Arts Center, Shakespeare Theatre, Studio Theatre, Round House Theatre, and Theatre Alliance. Recent classes had a 100% graduation rate, with all graduates employed in theaters. ASTAP also prepares graduates in related career fields in the convention, events, hospitality, and tourism industries.
Program Goals:
To create a catalyst for contributing to the creative economy and workforce development in the District of Columbia.
To cultivate a workforce that contributes to the diversity of our theater community.
To provide effective, high quality, entry-level vocational training and work experience in stagecraft and theatre production made available to area residents.
Program Outcomes:
To cultivate a workforce that upholds and employs high ethical standards and best practices in the field of theater production
To graduate students who meet or exceed the technical requirements to graduate to Apprenticeship level and be eligible for employment in the theater production and related fields.
To graduate students who incorporate and uphold health, safety and ethical standards of theater production.
Program Overview:
Students experience extensive classroom instruction and hands-on training in the following areas:
General and organizational knowledge
Industry safety standards, workplace ethics, and risk management
Lighting and electrics – usage of lighting equipment, lighting design elements and use of consoles
Load-in and load-out protocol
Operation of machinery including personal lifts and power tools
Use of audio equipment and consoles
Projection and multi-media
Carpentry
Rigging
Overview in props, wardrobe and costuming
Overview in house, stage and audience management
Professionalism and career advancement
Guidance on working as an independent contractor in the theater tech and service industries.
Requirements
No previous experience is necessary, but participants must be 18 years of age or older, have a high school diploma or equivalent or be part of a workforce re-entry program.  Program training requires manual labor. Participants must be able to safely lift and carry up to 50 pounds, and be able to work on foot for long periods of time. Applicants must all demonstrate a desire to learn about the technical theater industry. All participants must provide their social security number.
Dress Code:
Students will be required to wear what would be appropriate for a stage crew call this will include the following.
Close-toed shoes
Long pants
Appropriate comfortable shirt
Students should be prepared to do manual labor in their dress code apparel.
All classes will take place at the Atlas Performing Arts Center. Dress code is required for every session in order to participate.
Tuition and Scholarship Information and Policies
$1995 (includes class fees, books, tools, supplies, and materials). All tuition is due by the first class session and is non-refundable. All registered students will sign a student agreement form.
Full and partial scholarships are available to qualified applicants, and available funds are based upon household income, as established by recent H.U.D. guidelines. Full scholarship students will have all class fees, books, tools, supplies, and materials covered. Partial scholarships recipients may be responsible for a portion or all books, tools, supplies and materials. To apply for a scholarship, all applicants will need to provide most recent income tax returns and two recent pay stubs. If tax returns are not available, as an individual may provide a statement and/or other documentation as to why official tax returns do not exist.
Tuition payments are due by the first program session date. Payment plans are available with a small processing fee ($10.50 per payment), with credit or debit card, and a signed payment agreement form. Tuition is non-refundable. Atlas PAC provides scholarships to all qualifying applicants based upon funding availability and levels.
Carpentry Intensive Instructor: Klyph Stanford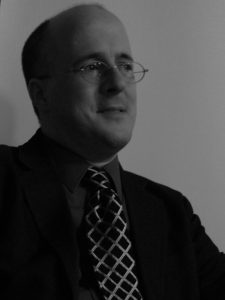 Klyph's career in the performing arts has spanned over three decades. He has worked as a Designer, Technician and Production Manager for theaters as far away as Juneau, Alaska, as well as here in DC in venues such as Woolly Mammoth Theatre Company, The Folger Theatre,  Shakespeare Theatre Company and the John F. Kennedy Center For The Performing Arts. He spent a season as Master Carpenter for Adventure Theatre- MTC, and spent a season and a half as Production Manager for the Atlas Performing Arts Center.
Apprenticeship
Upon completion of the Training Program, all graduates are eligible to apply for a paid minimum wage ($13.25/hour) apprenticeship. Apprenticeship Program provides hands on experience and mentorship. Acceptance into the Apprenticeship Program is contingent upon successful completion of the Training Program final exam and review. Apprenticeship schedule is based upon existing productions at the Atlas Performing Arts Center and dates and times of program will vary based upon scheduled performances and events. All participants who successfully complete both the Training Program and The Apprenticeship program will receive a Certificate of Completion, professional references, career counseling and advice, and guidance on job opportunities.
Support future theater technicians!
This program is made possible through the generous support of BB&T, Cheswatyr Foundation, Jane Lang, Eugene M. Lang Foundation, Steuart Investment Company and Anonymous.
To become a sponsor of this program, please contact the Development Office by calling Director of Development, Pascale-Emmanuelle Nouama at 202-399-7993 ext.109.